What is Reiki? Reiki (ray-kee) is a gentle, holistic technique used to promote stress reduction and relaxation. It is helpful in restoring mind-body-spirit balance and harmony. Reiki is a type of energy. In fact, Reiki is spiritually guided "life force" energy. Everything is made of energy, including our body. Our body is desgined to function at it's best when our energy is centered and balanced. In times of stress, you may feel any imbalance in the form of irritability, anxiety, exhaustion, or simply feeling "out of sorts." Over time, trauma, feelings of stress, fear, and anxiety could lead to energetic blockages in your body. Receiving Reiki assists in removing these blockages, so that your body can be in a natural state of balance.
How does Reiki work? Reiki energy is passed from the Reiki practitioner, to the client, and flows to areas that are in need of healing (e.g., physical, emotional, spiritual) by "laying on of hands" (or can also be done completely off-body) on a fully clothed individual. The client may be seated in a chair or lying on a Reiki table. The Reiki practitioner places his/her hands above or on specific points to balance the flow of energy. Reiki works for the client's highest good, and surrounds each recipient with loving energy, so that the body can heal.
What does it feel like? Your experience during a Reiki session may vary from one session to another, as life happens, and the energy in your body is always changing. Some people feel heat, warmth, or tingling sensations. Some people see colors or images. Some people may experience an emotional cleansing. Some people may feel more alert and rejuvenated, and others may simply feel more relaxed, clear, and peaceful.
Why should I get a session? Reiki sessions may supplement conventional medical care by reducing anxiety, relieving stress, reducing side effects, decreasing pain, improving mental clarity, and shortening healing time.
How often should I get a Reiki session? There is no right or wrong answer. Reiki can be done at any time. If there is a pressing or chronic issue, it is beneficial to come at least once a month (some people prefer weekly or bi-weekly sessions at first, for acute issues). For those who want to maintain good energy balance, Reiki sessions four times a year (at the beginning of each season) may be helpful.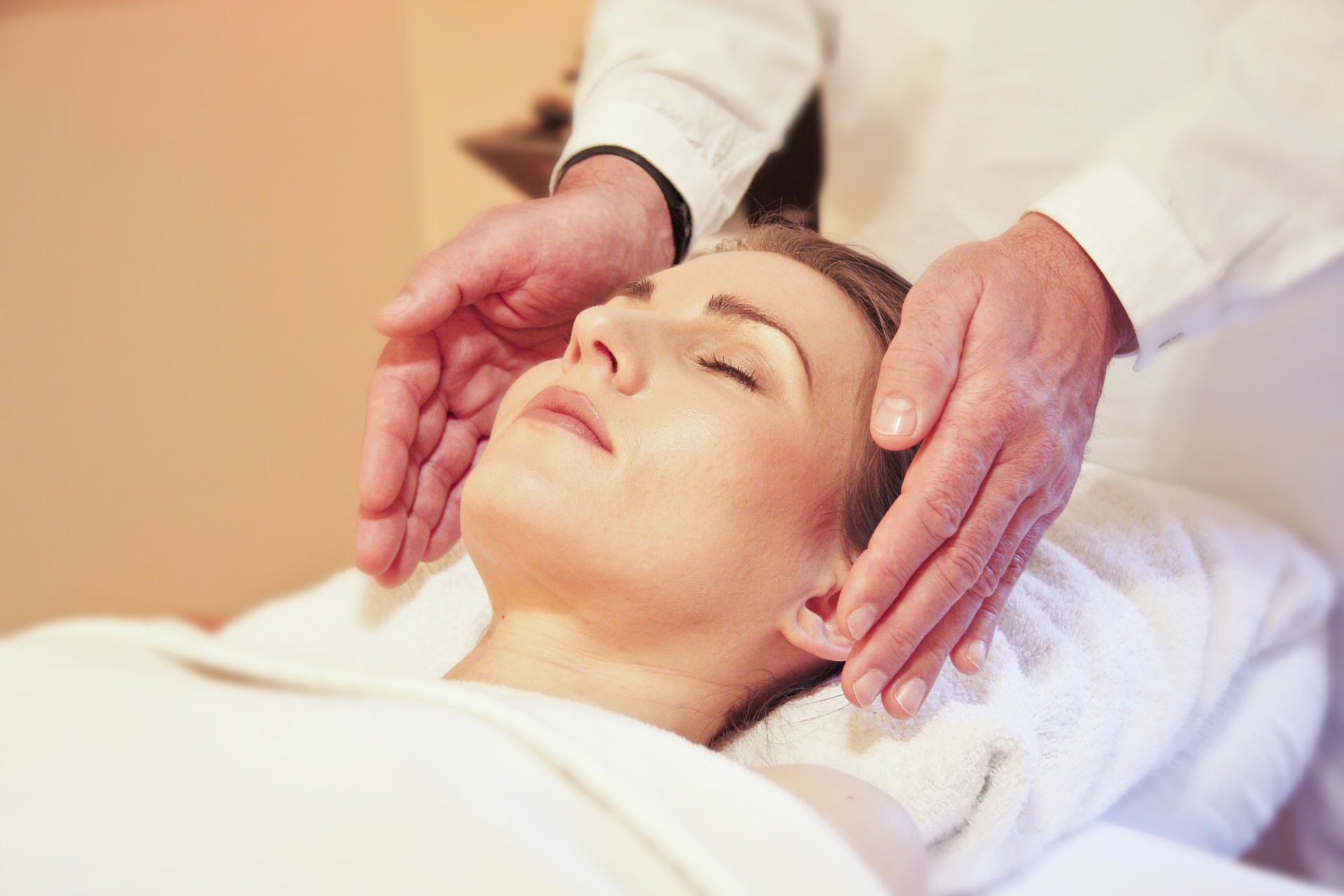 *** MIND BODY SPIRIT AFFIRMATION CARD DECK: A 44-CARD DECK: $25 CLICK HERE TO PURCHASE! ***
--------------------------------------------------
REIKI SESSIONS
A typical session incorporates traditional Reiki techniques with chakra, aura, and energy balancing, intuitive messages, and the supplemental use of crystals. Cell memory techniques are incorporated as needed, to aid in the release of trapped memories, which are stored in our body at the cellular level. It is important to release these stagnant or negative cellular memories, to help heal mind-body-spirit.
Reiki Healing Sessions: In-Person Sessions: 30 min-$60 & 60 minutes-$100
Distance Reiki Healing Sessions: 30 minutes- $60* (see below) ***To assist with healing during COVID-19, distance Reiki session prices are reduced to $40 for 30 minutes, and payable via Paypal, Zelle, or Etsy (links for Paypal and Etsy are at the bottom right corner of this website)***
If you cannot be physically present for a session, you can receive a distance Reiki session. The effects are the same as an -in person session, but you can receive it from the comfort of your own home. Follow-up phone-call or email is included. Zoom sessions are also an option for those who prefer live/video sessions. *Payment for distance Reiki sessions are required at the time of booking, to hold your spot. See cancellation policy below.
Reiki Shares/Circles: (1.5 hours- $15). Virtual Reiki Shares begin with a short introduction/discussion, followed by a simple grounding meditation, and an opportunity for all to receive and practice giving Reiki. Reiki shares are currently done via Zoom (video platform), due to social distancing/ COVID-19. Each person will take turns laying down and receiving Reiki, simultaneously, from any present Reiki Practitioners. Treatment time is determined by the number of people in attendance, and is divided equally. For those who have never received a Reiki session before, it is a great opportunity to experience what a Reiki session feels like, at a reduced rate. For Reiki Practitioners, it is a sacred space to practice, share, and grow. Space is limited. Payment is due upon registration and is non-refundable. Date: 2 Sundays per month Time: 9:30-11am EST Fee: $15
----------------------------------------------------
REIKI CERTIFICATION CLASSES
1:1 classes are available upon request (additional $75)
Reiki Level I Certification- Learn about Reiki, an ancient Japanese healing technique used to promote stress reduction and relaxation. Reiki helps restore our energetic balance for mind-body-spirit healing, relaxes the body, and can help ease discomfort. This course includes the history of Reiki, principles of Reiki, the Level I attunement, instruction on how to complete a full Reiki healing session, Japanese healing techniques, information for treating yourself and family members, and practice time. Level I is all about self-growth, sel-fdiscovery, and self-healing. No prior experience is necessary. Manual and certificate are provided (via PDF if it is a virtual class). DATE: April 22, 2022 TIME: 9am-2pm EST FEE: $222
Reiki Level II Certification-Continue on your Reiki journey by learning the three sacred Reiki symbols. These symbols help augment physical healing, mental-emotional healing, and distance healing. During this course, there will be extensive practice drawing the symbols and learning how to use them. Additional Japanese healing techniques are taught, you will receive the Reiki Level II attunement, and will learn how to conduct distance healing. Practice time is provided. Pre-requisite for this course includes proof of Reiki I completion. Reiki Level II may not be taken less than three months after Reiki Level I. Certificate is provided. DATE: TBD TIME: 9-3pm, FEE: $300
Reiki Master Level- This class is for Reiki Level II Practitioners who want to continue on their spiritual-healing path. The Master Level attunement will be given. In addition to learning the Master symbol, you will learn how to ground yourself/others, learn and practice how to give attunements, and delve into more detailed information on the Chakra system. Reiki Master Level may not be taken less than nine months after Reiki Level II. Pre-requisites for this course include proof of Reiki I and Reiki II completion, providing Reiki sessions to at least five different people, completing distance Reiki regularly, utilizing and having a strong understanding of the Reiki symbols, and being dedicated to learning the highest, most spiritual level of Reiki and/or wanting to teach others. Manual and certificate are provided. DATE: Virtual: TBA TIME: 9am-4pm EST FEE: $425
Karuna Reiki® Master Level- Karuna Reiki® is the Reiki of compassionate action and love. Karuna Reiki® allows you to more quickly get to the root of issues, all while surrounded by a field of love and compassionate action. Other benefits of Karuna Reiki® include healing past life trauma, cellular memory (stored in our DNA), and the shadow self. It helps restore love and balance, increase the power of manifestation, improving clairvoyance, connecting to angelic beings, transmuting fear/anxiety, and grounding. In taking this class, you will receive 8 Karuna Reiki® symbols (each symbols has its own specific purpose), receive the Practitioner and Master attunements, and be able to teach others. You must be a practicing Reiki Master Level for at least 6 months prior to taking this class. Proof of Reiki certificates are required if you have not taken the other Reiki classes with me. Manual and certificate are provided. DATE: TBA TIME: 9am-2pm over two days EST FEE: $888
Reiki Review Classes: These classes are short, private courses, to review information from any Reiki Level (I, II, Master). You may take this course, before moving forward to the next Level, if a significant amount of time has passed between classes, or to brush-up and recall the information. A repeat attunement can be provided, at an additional cost..
1 hour refresher for one Level (I, II, or Master) $125

2 hour refresher for two Levels $225

3 hour refresher for all Levels (I, II, and Master): $325
Cancellation Policy: 24 hours notice is required for all scheduled appointments. If an appointment is missed or canceled without 24 hours notice (and the appointment time cannot be filled by another client), the client will be charged 50% of their appointment fee.
Payment Policy: Payment for Virtual Classes is due 1 week before scheduled class, and is payable via Paypal or Zelle. There are NO refunds once payment is processed.
Reiki may not cure a specific illness and is not a substitute for professional medical treatment. Reiki does not take the place of medical, psychiatric, or psychological care. Reiki sessions are intended to be a complementary service, to aid in relaxing the body and mind. I do not diagnose conditions, perform medical treatment, prescribe substances, or interfere with the treatment of a licensed medical professional. If you have any medical conditions or concerns, you should seek advice from your doctor. With Reiki and other forms of energy work, there is no guarantee of success. Any spiritual information that is channeled or received during the session, is offered as part of my practice as a healing minister, and should not be taken as medical advice. I am not liable for any direct/indirect issues resulting from the spiritual information or advice provided.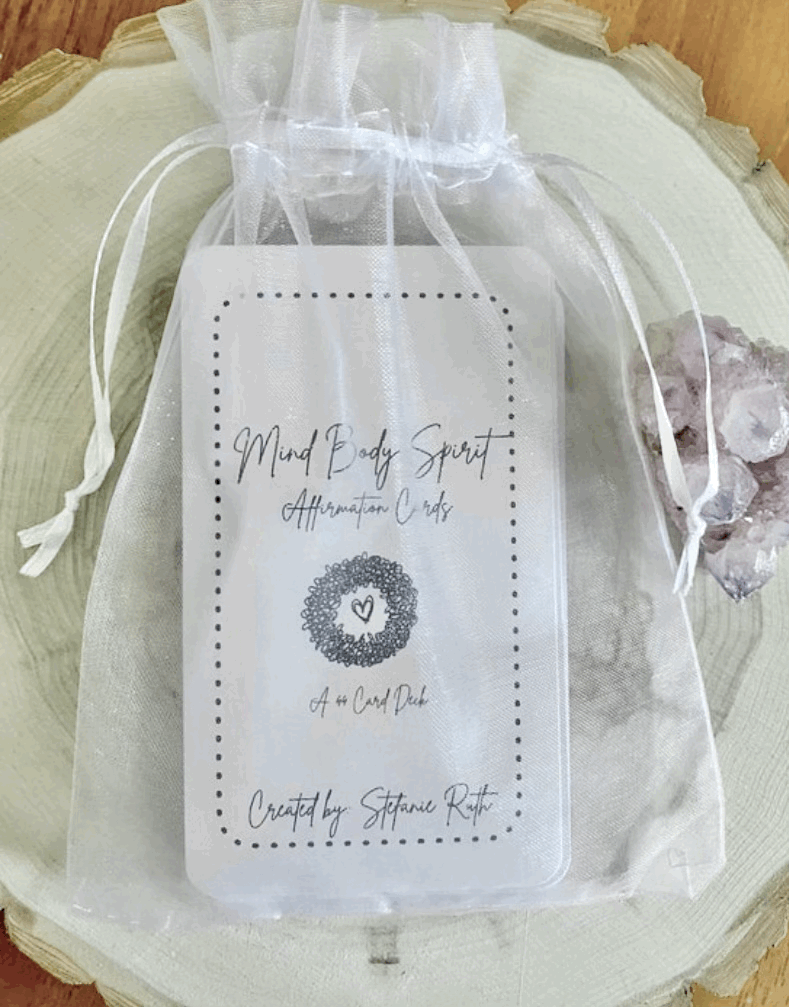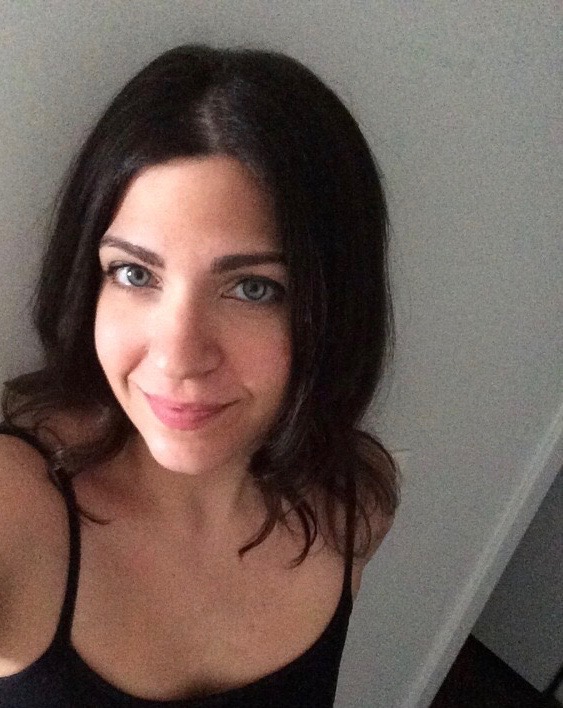 "I felt wonderful after Stefanie did Reiki. She performed one at my house during radiation treatments. I felt more energy after. Then she performed one without being present when I had a headache and nausea from anagrelide. Both got better! Stefanie is a miracle worker!! She is the best!!! I strongly recommend her to anyone in need of her services!!"

"If you want the best, look no further! Stefanie is an amazing Reiki practitioner. I have had both in-person and distance reiki services performed and have had wonderful experiences. I suffer from severe endometriosis and the pain can be debilitating. Stefanie is always able to target my pain (many times without me even telling her the exact locations) and make me feel so much better. I feel less pain after sessions and am more energized. I can often feel the heat of the of the healing energy she sends. I highly recommend her to anyone in need of reiki services!" 



"My Reiki session with Stefanie was amazing. I've never experienced reiki before and Stefanie made me feel comfortable and safe. I immediately felt my anxiety lift and my mind felt so clear. After my session I felt more balanced in my mind and body. I loved my session and can't wait to do it again!!!"

"I always find my reiki sessions with Stefanie to be very relaxing."

"Reiki....It started with a deep sound relaxed feeling throughout my body. Eyes closed, but aware of a heated but warm sensation moving from one area to another. You could feel the soft energy of touch without any physical contact. Amazing feeling of muscle relaxation. I would love to do it again."

"While receiving reiki, I'm thinking, I wonder if this is really going to help me or do I just get to nap for a little bit? But at the end there is no denying that what ever it was, it made me feel better. So reiki on!"

"I felt intense, healing, and radiant heat at the end of the treatment. It was a very positive experience. Stefanie has a gentle bedside manner, and is quite proficient at administering Reiki."

"This was my second Reiki experience. The first time, I did it with someone from Groupon & it was a TERRIBLE experience. My second time, was with Stefanie. The experience I had left me with chills. Stefanie's positive energy kept me calm and relaxed. At the end she told me about what she felt & saw, this is what left me with chills because she was SPOT on! The minute she put her hands over my head during my Reiki experience I felt a rush of warm energy go through my body starting from my head all the way down to my toes. At the end of my session the first thing she said was when she put her hands over my head she saw a waterfall. I left my session calm, excited, and full of positive energy. I will continue doing Reiki with Stefanie, her energy and ability are amazing."

"It took me a minute or two to relax but once I did I liked it. I felt heat on my back and (I believe) my right leg. A yellow rose came to your mind when doing it"

"Thanks to Stefanie's excellent Reiki sessions, my husband and I each had the best night's sleep ever! Each of our visits with Stefanie left us feeling calm and very much at peace. Stefanie has a wonderful, kind demeanor, and a very nurturing disposition."

"Stefanie is a very talented, intuitive, patient and kind Reiki Master who I had the honor of taking Reiki 1 & 2 with. I always feel enlightened in her presence and highly recommend working with her!"

"I had been having overwhelming stress. Stefanie gave me reiki and I immediately felt calmer and lighter. Afterwards, she even explained to me where she had noticed tension and what that could possibly indicate. It was such a positive experience."

"It's amazing that Stef was able to zero in on areas that were bothering me without me telling her. She made me feel relaxed and energized afterwards. Stefanie definitely is a master at what she does!"

"I had a tremendous reiki experience with Stefanie. It was very calming and her touch was so soothing. I have thyroid issues and the warmth that came from her hands as she passed over my throat was unbelievable. She knew exactly where to focus her reiki energy on me. She was so informative about certain personal issues, and her guidance was accurate and superb."

"I really didn't know what to expect. I don't consider myself particularly intuitive or spiritual but with Stefanie's guidance I was able to find an energy within myself I didn't know existed. Amazing what the mind/body can do if you just slow down and pay attention."

"Stefanie's teaching technique is inspirational and exciting! Her gentle approach takes away the anxiety and leaves you more open to receive the information that she is teaching!"

"My Reiki session with Stefanie was amazing. I've never experienced reiki before and Stefanie made me feel comfortable and safe. I immediately felt my anxiety lift and my mind felt so clear. After my session I felt more balanced in my mind and body. I loved my session and can't wait to do it again!!!"

"I felt calm and relaxed after the reiki, I didn't opened my eyes even after 10 minutes because I wanted to feel more calm. Thank you so much for your time and practice."

"Glad to have been the "winner" in the last one you did. Your last one changed my life."

"You are amazing. I was so grateful for my distance session with you."

"It was the first time I experienced reiki and would definitely consider it regularly after my experience with Stefanie. We connected in such a way that everything she picked up was definetly everything within me, about me, surrounding me. After my reiki session I had a good nights sleep even though when I got to bed I had multiple tabs open in my mind. Stefanie definetly feels your energy in such a familiar way that she meets your energy even if she hasn't met you in person."

"I absolutely loved my distance Reiki session with Stefanie! I felt completely relaxed and in tune with my body during our time and could literally feel the weight coming off my body in a way. I was so amazed at the feedback I received after our session and how on point she was with so many things she picked up. What an experience!! I would definitely highly recommend Stefanie to anyone looking for a Reiki practitioner!"

"Thank you @live.and.breathe.reiki for doing long distance reiki on me yesterday. WOW. That was intense...in a good way!!!! Thank you for reminding me I'm on the right path and I'm getting stronger every day. I will be recommending you to my family and friends. Thank you for your healing energy....I needed that. ☺️🙏🏻💜"

"Wow this experience was amazing."

"Thank you so much. That was absolutely wonderful and amazing. xxx"

"I enjoyed a healing and awakening experience on 7/7 at 7 p.m., complete with accurate notes and helpful guidance and look forward to working with Stefanie regularly."

"Had a very gratifying Reiki session with the amazing @live.and.breathe.reiki that I wanted to share ... One specific gratifying moment that I felt today was the confirmation that I should never doubt my intuition. While I was choosing my crystals I went to choose a piece of Sodalite and then I heard a distinct "no, you don't need that" so I trusted my guide, left them alone and moved to my next crystal. I learned afterwards that she chose to use sodalite during our session."

"I had a beautiful distance reiki session with Stefanie. It was my first with distance, NY - London and I felt the energy, having a peaceful calmness during that time of connection. Something I would thoroughly recommend. It's so important to embrace our holistic wellness from the inside out, by nourishing our mind and body. She gave me some interesting insights and feedback which have really resonated with me. I am so pleased to have made such a great connection across the pond!"

"I felt energy around my head area the most. Definitely something I didn't expect to feel. Feel relaxed now. Thank you so much."

"I had my first distance reiki session with Stefanie and it blew me away!!! I felt so calm and at peace during our session and could feel some tingling in my legs and chills throughout my body. Once we were finished my body felt so relaxed, calm, and balanced. Stefanie's insight from our session really resonated with me and was so helpful. It was truly incredible! I'm so excited to continue my journey with Stefanie to help me take charge of my body with my own healing. I'm recommending Stefanie to all my family and friends :)"

"I really felt very relaxed and it made me feel good. I highly recommend it everyone."

"I had such a beautiful distance reiki session with Stefanie. I've always felt drawn to her energy on Instagram, and after having this session with her, I can see why! During the session, I could instantly feel her energy, as things moved and released around my body. I saw lots of images during the session, and felt so clear and light afterwards. All of my worries and fears were melted away, it's such a relaxing feeling. The best part was receiving her detailed insight after the session. This is where the magic happens! As intuitive healers, we can offer so much detail and guidance to help people in their daily lives. Stefanie conveyed specific detail about my emotions, relationships and spiritual guidance. It really resonated with me. I highly recommend her to anyone interested in gaining some peace and guidance."

"As I lay on my mat, I started to feel a blanket of calm begin to wash over me. My eyelids began to twitch, I felt my hands become heavy and my breaths begin to lengthen. My body and mind began to feel lighter within the pause that I took between each breath. All the while, my hands remained heavy and anchored to the earth. I knew this familiar feeling, I've experienced it many times before. During my deepest Savasanas and meditations. But this time, it took what felt like only minutes to enter the state, whereas usually it would take at least half an hour. And then, I saw white, as if someone was shining a light in front of myeyelids. I've felt calm all day. Your notes made a lot of sense to me and brought a lot of peace and clarity."

"This was my first experience with Reiki and trying it at a distance. It was a really special and relaxing experience. Stephanie prepped me for what to do before hand. So I put myself in a cozy calm setting with lit candles. Beyond peaceful. Everything Stephanie pulled from the reading was truly so special and hit home with me! So many little things mentioned had significant meaning to me and where I am at, at this current time.
Truly grateful for this experience and guidance."

"After my reiki session with Stefanie my anxiety had significantly decreased and I felt so relaxed. It was amazing how she was able to connect with my inner energy and made me feel at peace. I was really amazed by the session.The advice and insight was very meaningful and was very connected to personal situations. I loved the session it was amazing and I already signed up for my second one!!"